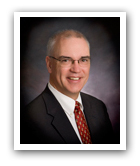 大部分的中国学生学者来美国留学的一个很重要的原因,是他们认为在美国留学的这段经历将会带给他们更美好的生活。该网站的设计宗旨就是向在美国留学的中国学生学者们提供相关的资源,以帮助他们的留学生活更加完美。
在这个网站里,你可以找到对你在美国留学的实际生活很有帮助生活常识。通过这个网站你也可以更多地了解基督教信仰。基督教信仰并不能使你的问题消失,但它却能帮助你发现问题的根源,并且能帮助你在任何的环境中都能经历到一个具有永恒价值,更有意义的生活!
网站上的内容有些是我们的自创,有些是链接。你若是需要得到更具体的帮助请到服务校园一栏,找到你所留学的校园,与我们的工作人员联络,他们将会非常愿意为你提供帮助。
祝你生活美满!
友爱中华协会
Most Mainland Chinese students and scholars come to America to study because they believe this experience will help them achieve a better life. This site is designed to guide you to some valuable resources for experiencing a full life. It is bilingual so Americans helping Chinese can use it too.
Here you can locate advice in dealing with practical matters of life in America. You can also investigate more about Christian faith. The Christian faith does not make life's complications go away. However, the Christian faith claims to diagnose the underlying source of our troubles and says that we can experience a life of lasting meaning and fullness in all circumstances. So we believe it is very relevant!
Some contents are original materials while many are simply links to helpful resources. To get individual help at a specific university location, see our Campus Locations. We wish you a great life!
- China Outreach Ministries