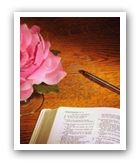 Here are all of the campuses that have China Outreach Ministries Staff and Affiliates. You may email our workers directly for more information and for local help.
Campuses are listed alphabetically by state. Click campus names listed in blue to see the campus group website for our COM worker(s). (Not all of the campus groups use the name China Outreach Ministries.)
For campuses where we do not have workers, you can find at the end of this page links to similar international student organizations to see if they have any workers at your campus.
以下是友爱中华协会的工作人员以及相关人员所在的所有校园。你可以直接电邮我们的工作人员咨询以及寻求更多的帮助。
各个校园是根据所在的州以及校园名称的字母顺序排列。点击浅灰色的校园名称,将会带你进入所在校园友爱中华协会的网页(并不是所有的网页都会使用友爱中华协会这个名称)。
若是你想找的校园不知我们的清单上,在这页网页的最后,我们提供了一些其他国际学生组织的链接,你可以到这些网站上去看看是否能找到你所需要的信息。
California
California State University, Sacramento; CA
Joe and Laura Sullivan  jolasully@gmail.com
Pepperdine University; Malibu, CA
Laien and Shirley Xu  laienxu@hotmail.com
Santa Monica College; Santa Monica, CA
Laien and Shirley Xu  laienxu@hotmail.com
Sierra College; Rocklin, CA
Joe and Laura Sullivan  jolasully@gmail.com
Stanford University; Stanford, CA
Jason Lin linjasonj@gmail.com
University of California, Berkeley; CA
Joe Lorencz  lorencz@aol.com
Chi Kao  Chi4bFATsheep@Gmail.com
Colorado
Colorado State University-Pueblo; CO
John and Karen Zondlo  johnzondlo@gmail.comkzondlo@gmail.com
Florida
University of Central Florida; Orlando, FL
Casey Liying Liu and Thomas Shan Kuang
liucasey@gmail.com
kuangthomas@gmail.com
Glenn Kenadjian gkenadjian@gmail.com
University of Florida; Gainesville, FL
Phyllis and Marvin Hendrix  chinagabby201209@yahoo.com marvhendrix64@gmail.com
Georgia
University of Georgia; Athens, GA (youku)
Joe May  maydaysasia@att.net
Dorothy Boothe  theboothefamily@yahoo.com
Illinois
DePaul University; Chicago, IL
Peter Qu  peterqu2@gmail.com
Illinois Institute of Technology; Chicago, IL
Peter Qu  peterqu2@gmail.com 
Mary Cassidy  hoghvn87@yahoo.com
Bob Hannapel  bobhannapel2@juno.com
Roosevelt University; Chicago, IL
Peter Qu  peterqu2@gmail.com
University of Chicago; Chicago, IL
Anna Cai  annaycai@gmail.com
University of Illinois at Chicago; Chicago, IL
Peter Qu  peterqu2@gmail.com
Mary Cassidy  hoghvn87@yahoo.com
Bob Hannapel  bobhannapel2@juno.com
Indiana
Purdue University; West Lafayette, IN
Nick and Lydia Romanin  lydia.romanin@gmail.com
Iowa
Iowa State University; Ames, IA
Greg Gainer  ggainer4china@opencom.net
Maryland
University of Maryland; College Park, MD
Iris heswonderful@gmail.com
Dale Voelker Voelker.dale@gmail.com
Massachusetts
Boston University; Boston, MA
Rose Chiu  benrosetu2014@gmail.com
Harvard University; Cambridge, MA
Rose Chiu  benrosetu2014@gmail.com
Massachusettes Institute of Technology; Cambridge, MA
Rose Chiu  benrosetu2014@gmail.com
Northeastern University; Boston, MA
Rose Chiu  benrosetu2014@gmail.com
Michigan
University of Michigan; Ann Arbor, MI 
Lynn and Mary Degener  lynnandmarydeg@gmail.com
Richard Steiner  rsteiner1953@gmail.com
Minnesota
Hamline University; St. Paul, MN
Tom and Kathy Lindstrom  tomkathylindstrom@gmail.com
St. Thomas University; St. Paul, MN
Tom and Kathy Lindstrom  tomkathylindstrom@gmail.com
University of Minnesota; Minneapolis / St. Paul, MN
Tom and Kathy Lindstrom  tomkathylindstrom@gmail.com
Bob and Joanne Kraftson  rjkraftson@gmail.com
New Mexico
University of New Mexico; Albuquerque, NM
Jim and Priscilla Duncan  jim@duncanhomepage.com
New York
Renssalaer Polytechnic Institute; Troy, NY
Dan and Susan Forte  nlakedan@yahoo.com susanforte99@yahoo.com
State University of New York, Albany; NY
Dan and Susan Forte  nlakedan@yahoo.com susanforte99@yahoo.com
Union College; Schenectady, NY
Dan and Susan Forte  nlakedan@yahoo.com susanforte99@yahoo.com
North Carolina
Duke University; Durham, NC
Frank Li  agapeway@gmail.com
North Carolina Agricultural and Technical State University; Greensboro, NC
David and Kelly Dorrough  ddooro@gmail.com K-kelly.dorrough@gmail.com
North Carolina State University; Raleigh, N.C.
Glenn and Erin Niedergall glenn.niedergall@elic.org
Jingjing Lin singglory2God@gmail.com

University of North Carolina at Chapel Hill; NC
Frank Li  agapeway@gmail.com
University of North Carolina at Greensboro; NC
David and Kelly Dorrough  ddooro@gmail.com K-kelly.dorrough@gmail.com
Ohio
Kent State University; Kent State, OH
David Hurst  dhurst2@kent.edu
Bob Simon  bobsimon17@gmail.com
Mickey Chuang  mchuang@kent.edu
Michael Fetters mfetters1@yahoo.com
Oregon
Oregon Health & Sciences University; Portland, OR
Duane and Jodi Decker  deckeroutreach@gmail.com
Portland State University; Portland, OR
Duane and Jodi Decker  deckeroutreach@gmail.com
Pennsylvania
Carnegie Mellon University; Pittsburgh, PA
Ken Wagoner  kenwagoner@verizon.net
Peter Zhou  zhou21389@hotmail.com
Drexel University; Philadelphia, PA
Gregg and Nancy Smyrl  sgsmyrl@gmail.com   nsmyrl@gmail.com
Duquesne University; Pittsburg, PA
Ken Wagoner  kenwagoner@verizon.net
Penn State University; State College, PA
Kirk and Julie Zuercher  kzuercher512@yahoo.com
Xin Luan xinluan2009@gmail.com
Cathy and Ben Bidelspach cathyorben@gmail.com
Bill Horlacher bill.horlacher@cru.org
St. Joseph's University; Philadelphia, PA
Yaofang Zhang bnunoodle@gmail.com
University of Pennsylvania; Philadelphia, PA
Gregg and Nancy Smyrl  sgsmyrl@gmail.com  nsmyrl@gmail.com
University of Pittsburgh; Pittsburgh, PA
Ken Wagoner  kenwagoner@verizon.net
Peter Zhou  zhou21389@hotmail.com
Texas
University of Texas, Dallas; TX (Facebook)
Sothern Methodist University, Dallas; TX
Jojo Qiao hymnyjo@gmail.com

Virginia
George Mason University; Fairfax, VA
Meiyun Phoebe Hoyle  Hoyle.meiyun@gmail.com
Washington
University of Washington; Seattle, WA
Richard and Joanna Fullner  rjfullner@aol.com
Danny Geng  dannygeng99@gmail.com
Canada
University of Waterloo; Waterloo, Ontario, Canada
Nuke Shim  nkshim@rogers.com
When you are looking for help at other North American campus locations not on this list, you can also check these other international student ministries sites:
http://church.oursweb.net/slocation.php?w=5&c=US&a=&t